DePauw's most revered teacher of writing, Raymond Woodbury Pence, came to the university in 1916 as professor of English composition, only the second person to hold that title at the institution. An Ohio native with both bachelor's and master's degrees from Ohio State University, he had taught at state normal schools in Washington and Oregon and at Denison University. At DePauw he headed the department of English composition and rhetoric until 1931, when a merger with the department of English literature created the English department, which he led until his retirement in 1952. The tireless Pence continued to teach freshman English and a seminar in the department for the next 15 years.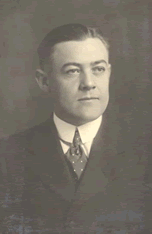 From the beginning of his career at DePauw, Pence emphasized the acquisition of superior writing skills and encouraged his students' literary aspirations. In 1919 he founded the DePauw Magazine as a vehicle for student literary expression and served as its managing editor until its demise in 1937. A demanding teacher, he was a perfectionist who reviewed the work of undergraduates rigorously and asked for repeated revisions of their manuscripts. "This is too good not to be better" was a comment he often wrote on student papers. Anthropologist Margaret Mead has claimed in her autobiography that she never found elsewhere instruction in English composition equal to that of Pence, under whom she had studied during a year's residence at DePauw. Other of his students who became successful authors and editors have been lavish in their praise of his teaching as an indispensable aid to their writing careers.

The energetic Pence, who held office hours at 7 a.m., found time from his teaching and departmental administrative duties to publish a dozen or more textbooks. Among them were several anthologies of short stories, essays, and plays, as well as editions of Shakespeare's Hamlet and Midsummer Night's Dream. In addition he was the author of College Composition, (1929), Style Book in English (1944), and The Craft of Writing (1944), and the co-author of A Grammar of Present-Day English (1947) and Writing Craftsmanship (1956).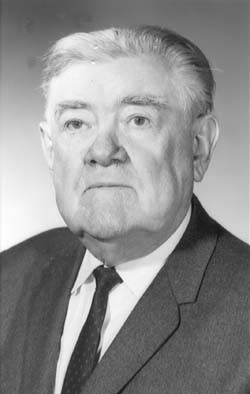 As the veteran English professor, who was both feared and loved by students, neared retirement age, the Boulder, successor to the DePauw Magazine, carried on its front cover a picture of him with a caption asking the question, "Will the Bulldog Go?" "Pop" Pence, or the "Bulldog," as he was variously known for his fierce paternal regard and tenacious spirit, reluctantly accepted emeritus status in 1952 with a promise by President Russell J. Humbert that he could continue teaching at the university for as long as he wished. Hundreds of former students, many of them "Pence majors," contributed to a fund to furnish a seminar room in the English department in his honor. Dedicated on Old Gold Day in 1959, the Raymond Woodbury Pence Seminar Room on the third floor of Asbury Hall, with its oak paneling, a large photomural of Stratford-on-Avon, and elegant furniture in Old English style, provided a gracious setting for English classes at DePauw. Pence finally left teaching altogether in 1967. He died 10 years later at the home of his daughter in Wilmington, Delaware. His wife, Robin Purdy Pence, preceded him in death in 1970.

Back to Top