DePauw University's great benefactor was born in Salem, Ind. in 1822, the son of a pioneer lawyer, surveyor, and judge. His father's early death left him on his own resources at the age of 16, but the young Washington C. DePauw soon became a successful merchant, dealing in farms, flour mills, wholesale grain, and, during the Civil War, government supplies. By 1864 he was reputed to have an annual income over $300,000. His investments in banks, railroads, iron factories, a woolen mill, and a chemical plant helped to make him one of the wealthiest men in the state. Moving his headquarters to New Albany, he opened there his American Plate Glass Works, which at one time produced about two-thirds of all such products manufactured in the United States.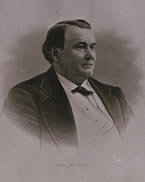 DePauw was also a devout Methodist and generous philanthropist who had given so much financial assistance to a New Albany female seminary that it changed its name to the DePauw College for Young Ladies. He had shown great interest in Indiana Asbury University as well, contributing funds to enable East College to be completed in the 1870s and making smaller gifts to the literary societies, the library, and student loan funds. Two sons graduated from Asbury, and he himself served on the board of trustees, becoming president in 1881.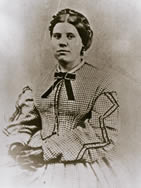 Just before leaving for a European tour as a delegate to the Methodist Ecumenical Conference in London, DePauw drew up a will bequeathing a substantial part of his estate for the establishment of a Methodist university to be located in Indianapolis, New Albany, or perhaps Washington D.C., and named for him, just as Vanderbilt University had been created earlier. When the existence of this will came to the attention of friends of Indiana Asbury, the trustees called an informal meeting in Indianapolis to discuss the matter. In the absence of President Martin, who was at the London conference along with DePauw, Professor and Vice President John C. Ridpath attended the meeting and proposed that the New Albany industrialist be asked to divert his bequest to Indiana Asbury, which would then take the name DePauw University and greatly expand its facilities and educational programs.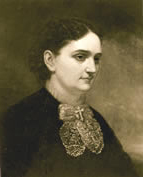 The trustees concurring in this plan, Ridpath and others conducted a long transatlantic correspondence with DePauw which eventuated in the latter's agreeing to make substantial contributions, provided that Indiana Methodists would raise $150,000 for the endowment and that Greencastle and Putnam County residents would secure $60,000 to purchase land for enlargement of the campus. Though the Methodists came up $30,000 short in their campaign, DePauw matched each dollar contributed with two of his own and signed documents effecting the transaction in October 1883. The board of trustees voted to approve the name change in January 1884, and on May 5 it was made official by the Putnam County Court.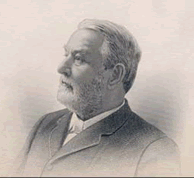 As president of the board of trustees, DePauw took an active part in planning and overseeing the construction of new buildings on campus. He even had built on his own account four frame houses on Hanna Street for rent to the parents of potential students. He died suddenly while on a business trip to Chicago in 1887 but his memory lives on in the name of the university in whose rebirth he played so important a role.

Back to Top